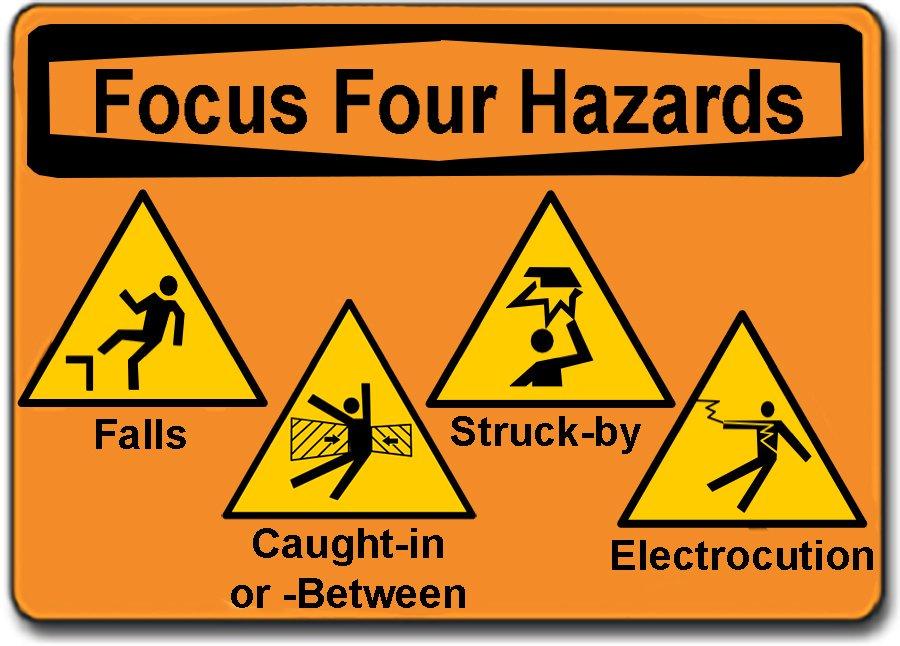 Over the next four months, GBCA is joining OSHA in focusing construction safety conversations around OSHA's Focus Four Hazards: Fall Hazards, Caught-In or -Between Hazards, Struck-by Hazards, and Electrocution Hazards.
The goal of this campaign is to raise awareness in the recognition, evaluation, and control of these hazards through the delivery of toolbox talks for employers to provide to their workers. These toolbox talks will be available during the campaign for employers to use at their own discretion.
Out of 5190 worker fatalities in private industry in calendar year 2016, 991 or 19% were in construction―that is, one in five worker deaths last year were in construction.
The leading causes of worker deaths on construction sites were falls, followed by struck-by, electrocution, and caught-in/between. These "Fatal Four" hazards were responsible for well over half (64%) of the construction worker deaths in 2016*, according to BLS reports.
Eliminating these Four Hazards would save 631 workers' lives each year.
GBCA will be sharing toolbox talks coinciding with OSHA's campaign. For March, the toolbox talks will focus on Electrical Hazards and Electrocutions.
Click below for tips on how to conduct an effective toolbox talk:

Click below for a sample sign sheet for when you give a toolbox talk:
For any questions or feedback about OSHA's Focus Four Campaign, please contact OSHA at OSHA-Focus4-Region3@dol.gov.
For other construction safety questions, contact GBCA Director of Safety Services, Frank Durso at fdurso@64.207.152.120.